The earlier version of this story was changed to update fundraising and 211 call center data.
The three co-founders of East Lake Expression Engine came to the idea differently, but, miraculously, at the same time.
"Piggyback on the church camp!"
Elisabeth O'Neil, Evelyn Petcher Brandes and Michael wKendall were friends at Covenant College who went separate ways after graduating before coming back together in Chattanooga where Kendall, and later O'Neil, began attending New City East Lake -- a church plant becoming deeply interwoven with the growing immigrant community in the underinvested East Chattanooga neighborhood.
A summer camp developed for the local children, many of whom are Guatemalan, and the three classically trained musicians wanted to add music to the planned activities -- an experiment they eventually turned into a thriving nonprofit, with support this year for the first time from a new funding avenue from the United Way, which is celebrating its 100th anniversary in Chattanooga this year.
The inspiration came from Venezuela, where a publicly financed program called El Sistema began offering free classical music education in 1975 to promote opportunity and development for impoverished children before the model spread through nonprofits across the U.S.
"It was the government's reaction to losing children to the streets. They hired an economist who was also a pianist and said, 'Help our kids.' He said, 'I will make them into an orchestra,'" O'Neil said. "What caught our attention was, all the sudden, all these up-and-coming musicians, all these rock stars, were coming out of urban, third-world poverty. Classical music greats usually come out of privilege.
"I told myself, 'I have to be a part of that story... I have had access to incredible opportunities, and I want to be a part of making this available to any child anywhere."
In 2014, with $8,000, the three launched the six-week summer camp experiment, offering access to instruments and two hours of music training a day, which turned into an after-school program that now enrolls 90 children and has a budget of more than $350,000 a year, part of which goes to paying older students to instruct the younger.
(READ MORE: United Way of Greater Chattanooga marks 100th anniversary with appeal for 100 days of service)
The scrappy nonprofit group was doing work today's charitable donors -- who have demanded more bang for their buck post-Great Recession -- want to support. Talented volunteers flocked to help with instruction. Churches backed the faith-based effort, as well as well-established nonprofits like the YMCA and Arts Build. Even the Los Angeles Philharmonic awarded funds.
But East Lake Expression Engine couldn't qualify for United Way funding until this year, when it was named with 36 other first-time grant recipients, marking a real turning point for the century-old institution, which locally had backed a select group of nonprofit organizations for decades without allowing others to compete for funds.
The shift began after Lesley Scearce, former head of the youth development organization On Point, was hired by the United Way board to replace the local organization's longtime CEO Eva Dillard, who retired in 2015.
Photo Gallery
United Way turns 100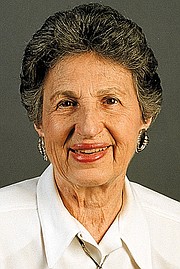 After talking to a lot of people and going through a strategic planning process, Scearce and her board decided the traditional funding model -- which prioritized nonprofit partners vetted by the United Way -- needed to change. The staff notified agencies about the transition and then prepared for several years before opening up for applications from any nonprofit group organized under section 501(c)(3) of the Internal Revenue Code.
"This idea of an exclusive membership to the UW didn't sit well," said Brian Beaulieu, director of community investments and partner relations at the United Way of Greater Chattanooga.
(READ MORE: United Way of Greater Chattanooga seeks public funding for 2-1-1 service)
Applications -- like the one submitted by East Lake Expression Engine, which received $19,500 from the UW this year -- were reviewed by a large committee of community members, which scored the applicants before a smaller subcommittee made final selections. In many other communities, however, United Way staff select funding recipients.
This year, the pool of volunteers making the decisions was more diverse than ever before. A financial review of nonprofit applicants and bias training for committee members was also added to process.
"The dollars that are raised by community members through donations, that is turned around, and volunteers from the community are the ones making those decisions," Beaulieu said.
This year's grant requests alone accounted for $12.4 million in identified local needs, Scearce said.
Of the $4.4 million awarded by the United Way Impact and Catalyst Funds this year, 44 percent, or $1.95 million, went to organizations that had never received the agency's funding before. The Children's Advocacy Center, Reflection Riding, Project Return, green|spaces, La Paz and Crabtree Farms are examples of other first-time grant recipients.
"We are grateful to the United Way of Greater Chattanooga for recognizing the need to support our city's Latino population," said Stacy Johnson, executive director at La Paz. "As the oldest and longest-standing organization serving our local Latino community, we are able to continue the important work of stabilizing families as well as empowering our community through educational initiatives. United Way's support demonstrates a meaningful contribution to making Chattanooga a welcoming city for all."
(READ MORE: United Way of Greater Chattanooga to launch new tutoring and literacy programs)
Like many others in the nonprofit world -- jarred by the growing mistrust of traditional institutions -- local United Way leaders say equity is now their top priority.
"Disparities are getting worse for economically disadvantaged kids and children of color," Scearce said. "We are putting a stake in the ground for the next 100 years. We are going to be wholly focused on closing gaps and chasing down disparities."
***
Removing barriers for lesser known, but impactful, nonprofits to access funds is the most recent example of how organized efforts to address the community's most intractable problems continue to evolve, just as they have since the formation of the charity a century ago.
In 1887, a Denver woman coordinated a unified fundraising campaign to help organize and support local, interfaith charity efforts, which became the first example of a community chest, the organization that evolved into the United Way
During World War I the community chest model, which relied on door-to-door solicitation, rapidly spread across the nation as a mode of wartime fundraising.
The Chattanooga Community Chest was founded in 1922 -- following an epidemic of cholera, yellow fever and Spanish flu -- by a group of leaders, including Tom S. McCallie, to "strengthen and make effective the spirit of human helpfulness in Chattanooga; to afford its citizens an opportunity to contribute to human welfare work... and to coordinate the work of benevolent and charitable institutions."
At the time, fewer than 250 community chests existed. By the time World War II ended, however, almost 800 had been created across the nation.
(READ MORE: United Way Chattanooga transitions to competitive funding approach)
During World War II, health research charities like the American Cancer Society gained government support and began running separate and competing local fundraising campaigns, which led to efforts to consolidate appeals for funding in the workplace. Still, by the mid-1950s, workplace giving to United Funds and Community Chests exceeded corporate giving nationally.
In 1968, a year after Ruth Street, Alice Lupton and Ruth Holmberg became the first women to join the board, the United Way of Greater Chattanooga became one of only a handful of organizations in the country to receive an endowment. A little more than a decade later, the United Fund officially became the United Way of Greater Chattanooga.
From inception, all these efforts have sought to avoid wasting resources that could be used to address community crises. Coordination and oversight helped leaders eliminate duplication and check against fraud.
For the same reasons, United Way gave, for decades, only to partner organizations who had submitted to rigorous review and agreed to meet reporting requirements many nonprofits found daunting. They were considered known elements who could be trusted.
In recent decades, however, United Ways nationwide have made grants more competitive, and programmatic support for traditional partners less assured, forcing nonprofits to work harder to prove the value of their work on the ground.
United Ways have also struggled to maintain fundraising levels through workplace giving campaigns, which ask employees to designate an amount to be regularly taken out of their paychecks and given to the organization.
For the past five years, United Way giving has fluctuated between $5.5 million and $6.5 million annually.
"We had a historically larger number of applicants this year, all organizations doing really good work for our community. We just know we have to raise much more money to honor not only their work, but the impact on root causes they are beginning to show," said Edna Varner, past fundraising chairwoman and new board chairwoman at the United Way. "The impact is moving people from the lists of those in need to those giving back. That is the ultimate goal of community investment fundraising."
***
In recent years, as the agency's staff prepared to transition to a new funding model, the organization has also worked to spawn new partnerships.
Eileen Rehberg, the organization's former director of community impact, who retired this year, had been at the center of a lot of that work, which Scearce said will continue, though Rehberg has not yet been replaced.
Rehberg, an expert data analyst, created data sets that challenged and shaped Chattanooga's nonprofit world over the past decade by using a computer program to map needs in the community based on 211 calls -- a system for social service referrals -- and comparing those spots of need with the actual locations of nonprofit services. The same mapping software was also used to help local churches see their proximity to pockets of need, as well as the other churches and community resources they could better partner with to meet those needs.
Before retiring, Rehberg also became a critical consultant for neighborhood leaders overwhelmed by both the rapid pace of development and increasing economic pressure facing residents caught up in the change. As neighborhood leaders worked to unite and engage in the city's planning process for East Chattanooga, Rehberg armed them with data that would have typically been out of reach.
The Hub for Social Innovation, which opened at the United Way headquarters downtown in 2019, was intended to be a gathering space to encourage such community engagement.
"As we look at where gaps are, we want to continue to empower people with data. We want to make it accessible to the most people," Scearce said. "We haven't landed on the how."
A needs assessment of the local community will be conducted in the next few months and reveal a lot about how Chattanoogans are faring amid the post-pandemic economic confusion and how nonprofits should act in the months and years to come.
The organization has long functioned as a convener and coordinator, in addition to allocating funds.
Last year, United Way helped deliver $24.2 million in state COVID-19 response funds throughout the community and handled more than 62,000 calls to its 211 referral line. Earlier this year, the agency was awarded a $4 million grant from the Tennessee Department of Education for tutors to help students who are behind in math and reading.
This fall, United Way plans to roll out a new, third fund, which will provide money year-round for households and organizations in crisis. The Bridge Fund will pool together several emergency funds, including state dollars, in hopes that others will join. More than half of Chattanooga area residents are asset-limited, income constrained, employed and struggling, according to the charity's data.
"We are putting all the crisis funds in one place to make it simpler for people to navigate and give some capacity building," Scearce said. "We have been so intent on changing our business model, changing the way we collaborate. The only way we can see change is to collaborate deeply."
TIMELINE
1887 - A Denver woman coordinates the first fundraising campaign to establish a community trust in Colorado in order to help organize local, interfaith charity efforts.
After WWI started, this same year the community chest model, which relied on door-to-door solicitation, began rapidly spreading across the county as a mode of wartime fundraising.
1922 - Following an epidemic of cholera, yellow fever and Spanish flu, a group of leaders, including Tom S. McCallie, establish the Chattanooga Community Chest, the precursor to the United Way of Greater Chattanooga to "strengthen and make effective the spirit of human helpfulness in Chattanooga …."
1955 - The Chattanooga Community Chest and Chattanooga-Hamilton County Medical Society establish the Dread Disease Fund to fight diseases impacting area citizens, which several years later became the Venture Fund, which awarded grants to address community needs.
1956 - Workplace giving to United Funds and Community Chests exceeds corporate giving nationally.
1967 - Ruth Street, Alice Lupton and Ruth S. Holmberg are the first women to join the board.
1968 - United Way of Greater Chattanooga becomes one of only a handful of organizations in the nation to receive an endowment.
1980 - The United Fund gets a new name: United Way of Greater Chattanooga. United Way organizations across the country solicit donations at workplaces that can be paid through automatic payroll deduction. The money is then used to support local nonprofit agencies.
1982 - Scotty Probasco becomes chairman of the first "Loaned Executive Program," and leads executives to assist United Way volunteers and professionals in conducting the national campaign and promoting the agency throughout the community.
1988 - Mai Bell Hurley, the first woman to chair United Way's board, also becomes the first woman to chair the annual campaign, raising record levels of money.
1990 - United Way of Greater Chattanooga held its first Day of Caring, and each year it continues to bring the community together to celebrate the volunteer spirit.
2000 - United Way America announces a strategy for local affiliates to not only fundraise, but also help set community priorities. Funding becomes tied to outcomes and is no longer a guarantee for nonprofits receiving United Way funds. United Ways begin selecting local issues to fundraise for and make grants to nonprofits who committed to address them.
2018 - United Way of Greater Chattanooga announces plans to house "The Hub for Social Innovation," run by Venture Forward, formerly known as the Center for Nonprofits.
2022 - United Way of Greater Chattanooga shifts to a competitive funding model. Instead of funding the same 40 local partner nonprofits, United Way begins allowing any 501(c)(3) nonprofit within Hamilton, Marion or Sequatchie counties in Southeast Tennessee and Dade, Walker and Catoosa counties in North Georgia to apply for grants.
Contact Joan McClane at jmcclane@timesfreepress.com or 423-757-6601. Follow her on Twitter @JoanMcClaneCTFP.