FLORENCE, Ala. — The Tennessee Valley Authority was not prepared for the sudden drop in temperatures and high winds in December that left thousands of residents in the cold from the worst power outage in the TVA's 90-year history.
But officials said Thursday they have identified and made hundreds of equipment upgrades over the past couple of months to help improve future reliability. Ongoing reviews by outside panels, local power companies and the Federal Energy Regulatory Commission -- along with a new University of Tennessee study on future clean energy options and development in the Tennessee Valley -- should also help identify ways to create a cleaner and stronger power future in the Tennessee Valley, officials said.
TVA announced Thursday it plans to move forward with a Valley Pathways study that will look at ways to accelerate the clean-energy economy in its seven-state region for both better power and a better economy. TVA President Jeff Lyash said TVA is partnering with the University of Tennessee's Baker Center for Public Policy to help better define the pace of electrification and how to build a resilient and more carbon-free sustainable region.
"If we want to go further, faster in our pursuit of a clean energy economy, we must work together across all sectors," Lyash told the new TVA board during its quarterly meeting here Thursday. "Our objective is to learn and work together to create pathways to a clean energy economy."
Lyash said the population of the Tennessee Valley is growing six times faster than the national average. To keep up with that growth and the electrification of the economy without the coal-fired generation that once supplied most of TVA's power, the federal utility will embark on major investments in a range of new nuclear, solar, hydrogen and other clean energy initiatives.
"We are aggressively investing in our system with more than $18 billion in capacity expansion and base capital since 2014," Lyash said.
But while TVA adds new generation, Winter Storm Elliott also showed the need to maintain the reliability of existing power generation in the interim, officials said.
TVA Chief Operating Officer Don Moul said the storm pushed TVA's power demand to a new wintertime high, and the flash freezing that resulted from the sudden plunge in temperatures along with high winds froze instrument lines and shut off the utility's biggest coal plant.
In the two days before Christmas, TVA had to impose rolling blackouts for most of its 10 million customers when TVA lost as much as 8,000 megawatts of expected generation during the biggest one-day demand for power in TVA's history.
The winter storm hit nearly two-thirds of the United States with frigid arctic temperatures and forced power outages at several major utilities, including Duke Power and TVA.
Photo Gallery
TVA makes changes to avoid future outages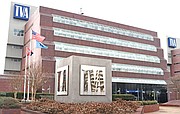 "The National Weather Service called this a once-in-a-generation storm, and we hope it is, but we have to be ready and do better in the future," Lyash told the Chattanooga Times Free Press in an interview this week.
TVA lost power from its Cumberland Fossil Plant, one of the remaining coal plants TVA wants to phase out in the next decade. Instrumentation for the two-unit plant in Middle Tennessee froze up and quit working.
Moul said the instrumentation has since been better protected, and over 250 other near-term actions have been identified and completed to improve winter reliability and resilience of TVA's generation to avoid any repeat of the December power outages.
"But we're not satisfied, and as a learning organization, TVA is focused on how we can improve our results," Moul told the TVA board.
Lyash said TVA must maintain a diverse portfolio for all kinds of weather and power volatility.
TVA benefited during Winter Storm Elliott by having all seven of its nuclear reactors at full power and by having its abundant hydro-electric dams and pumped storage facility at Raccoon Mountain, which acts like a giant battery to store power to be deployed when it is needed the most.
Lyash said he hopes to have a complete review of the winter storm problems done in the next month or so, but TVA is also embarking this year on another long-term power plan, known as an integrated resource plan, to help plot its energy options along with the new Valley Pathways Study.
"The Tennessee Valley is fortunate to have several possible paths for achieving its decarbonization goals," Charles Sims, the energy and environment director of UT's Baker Center, said in a statement about its new study for TVA.
TVA has also commissioned an outside review of its actions leading up to and during Elliott that is being led by former U.S. Sen. Bob Corker; the president of the American Public Power Association, Jay Ditto; and retired Electric Power Research Institute CEO Mike Howard.
Local power companies in the Tennessee Valley are also doing their own review, Doug Peters, president of the Chattanooga-based Tennessee Valley Public Power Association, said in an interview.
"We all want to identify ways to be better prepared and better communicate with customers," he said.
The Tennessee General Assembly is also considering a resolution in the state House to "request that the Tennessee Valley address energy issues as they pertain to winter weather events to avoid rolling blackouts," which the resolution said left thousands in the dark and cold just before Christmas.
Stephen Smith, executive director for the Southern Alliance for Clean Energy, in an earlier interview urged that the results of such studies be made public, and he called on the new TVA board to carefully review the power plans since TVA is not subject to regulatory oversight by public service commissions like other utilities such as neighboring Duke Energy or Southern Co.
Other environmental groups also urged the new TVA board to help TVA shift faster to a cleaner energy portfolio.
Gaby Sarri-Tobar of the Center for Biological Diversity's Energy Justice program said Winter Storm Elliott "proved that TVA's fossil fuel system can't handle climate disasters and will continue to fail families across the region.
"To tackle this crisis, TVA needs to build a just, 100% renewable system," she said in a statement Thursday after the board meeting. "It's unacceptable to keep relying on dirty energy that will burden communities with more pollution, higher bills and life-threatening power outages for generations to come."
TVA Chairman Bill Kilbride of Chattanooga cautioned the public that to develop any new power generation for the Tennessee Valley's growth and to replace shuttered coal plants will take years.
"If we make decisions today, it takes years to implement," he said during Thursday's meeting.
Contact Dave Flessner at dflessner@timesfreepress.com or 423-757-6340.