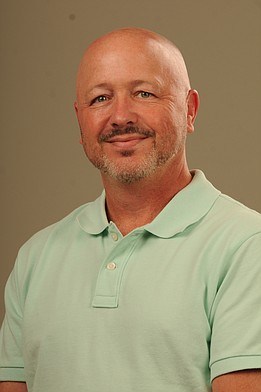 Lindsey Young is a sports writer at the Chattanooga Times Free Press who started work at the Chattanooga News-Free Press 24 years ago.
He covers the Northwest Georgia prep beat and NASCAR.
Lindsey's hometown is Ringgold, Ga., and he graduated from Lakeview-Fort Oglethorpe High School. He received an associate's degree from Dalton Junior College (now Dalton State) and a bachelor's degree in communications from UTC.
He has won several writing awards, including two Tennessee Sports Writers Association Prep Writer of the Year awards. Lindsey is married to Christine and has two children, Nicholas and Cody, and one step-daughter, Lacey. In addition to being an all-around sports fan, he is an avid bowler with five career 300 games and a high series of 801.
Contact Lindsey at 423-757-6296 or lyoung@timesfreepress.com.
In a lot of ways Tyler Cheatwood is the epitome of the 2022 Heritage Generals football team.

The announcement over the PA system came seconds after Kace Kinnamon took a knee to finish off Coahulla Creek's home win Friday night.

Tennessee's longest streak of region football wins was snapped Friday night as Cleveland rallied late at home to knock off third-ranked Maryville.