Photo Gallery
Hanging at UALR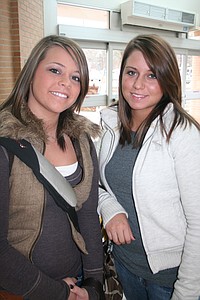 on Friday, February 22
Vice President Joe Biden's description of the Chattanooga shooter who killed five military service members in July as a "perverted jihadist" lit up the twitterverse Saturday.
Speaking at a memorial service for the five service members in Chattanooga on Saturday, describing how the city's law enforcement and emergency services sprang into action even as bullets were still flying at the Navy and Marine Reserve Center on July, Biden said, "When this perverted jihadist struck, everyone responded."
Famously plain-spoken, Biden ignored the FBI's calibrated description of Mohammad Youssef Abdulazeez as a "homegrown violent extremist." Federal investigators have declined to say that Abdulazeez, a Kuwaiti-born Muslim and naturalized American citizen, was motivated by extreme Islam.
He