Photo Gallery
College Theater Festival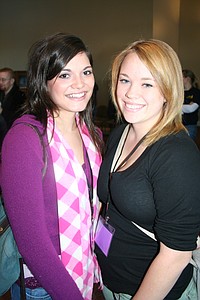 Held on the UCA Campus, this event invited acting groups from 8 area colleges and universities.
GRANTSBURG, Wis. - A small Wisconsin town said goodbye on Saturday to a Marine killed in the recent attack on a Navy-Marine reserve center in Chattanooga, Tennessee.
A dozen members of a Marine Corps honor guard stood watch as fellow Marines in dress blue uniforms carried the coffin of Sgt. Carson Holmquist into Grantsburg Senior High School for a public visitation Saturday.
The 25-year-old Holmquist grew up in the northwestern Wisconsin town of 1,300. He graduated in 2008 from Grantsburg High School, where the U.S.