Document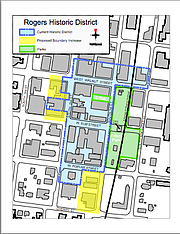 Graduates of Ooltewah High School signed a letter urging the school and district administrators to have an outside auditor or detective review the alleged basketball rape case.
"It is with both sadness and outrage that we, the undersigned alums of Ooltewah High School, have read about the rape and sexual assault of a 15 year old Ooltewah High freshman on a recent school sponsored sporting event in Gatlinburg, TN.," the letter signed by more than 100 graduates states. "...our concerns are not only for the victim but also for all of the current and previous students of Ooltewah schools."
The author of the letter, Regina Baucom, graduated from Ooltewah High School in 1995, and is now a professor at the University of Michigan.
She said after hearing accounts of what happened she and many others were upset.
"I wanted to write a letter to show [the school board and district administrators] that many people are watching this case and many people are concerned," Baucom said over the phone Monday. "I want the school board to reflect on what happened and figure out how we can make sure this violence doesn't happen again."
Personally, Baucom said she was not aware of a culture of assault or bullying while attending the school, but she said this incident makes her and other alum wonder what the school's culture is now.
"Does it need to be changed?" Baucom asked. "What kind of support does the school need?"
The letter Baucom wrote and was signed by a growing number of alums questions:
* Why the children were left in harm's way, especially if bullying was reported prior to the assault?
* How can the atmosphere on the team be so toxic as to lead to a potentially life-threatening sexual assault?
* Are students at Ooltewah learning about sexual violence prevention? If not, how can we be assured that students, both male and female, are safe from rape and sexual assault?
* Are members of the school board, teachers and coaches willing to stop such violence and hold perpetrators accountable?
The letter is addressed to Hamilton County Schools Superintendent Rick Smith, Assistant Superintendent Lee McDade, Ooltewah High School Principal Jim Jarvis, and members of the Hamilton County School Board.
The letter specifically requests that an independent review of the assault take place, in order to help prevent violence in the future.
Three former Ooltewah High School basketball players are charged with aggravated rape and aggravated assault of a younger team just days before Christmas during the team's trip to Gatlinburg, Tenn., to play in the Smokey Mountain Classic basketball tournament.
The three teens will not be returning to Ooltewah High School in January due to the severity of their actions, Hamilton County Schools Superintendent Rick Smith said.
Two national experts on the topic of masculinity and violence in sports previously told the Times Free Press that the school system needs to go beyond investigating the incident. They said a districtwide evaluation of athletic teams and stricter accountability for coaches is needed, along with increased training on how to prevent such incidents.
The letter signed by alums echoes these sentiments, and asks that students be educated on rape, sexual assault and bullying. The letter asks that students learn how to identify it, stop it and how to get help if they have been victims.
"As alums of Ooltewah High we depend on you to create the right atmosphere for students. Instead of burying this incident of rape and assault, we ask that you address it head-on and as transparently as possible within the confines of the law," the letter states.