Photo Gallery
Woodmore crash shaped response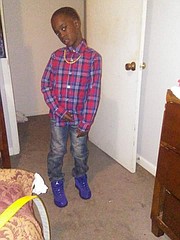 It's been two years since the deadly Woodmore bus crash, and in that time, Chattanooga Police Department leaders say, they've been reflecting on what worked well and what needs improvement should disaster strike again.
Chattanooga is no stranger to tragedy.
On June 25, 2015, a nine-vehicle crash killed six people, two of whom were children, after Benjamin Brewer's tractor-trailer crashed into slow traffic near Interstate 75's Exit 11 in Ooltewah, Tennessee.
Then on July 16, 2016, Mohammad Youssef Abdulazeez, 24, opened fire at a joint military recruitment center, injuring a Marine recruiter. Abdulazeez then sped to the U.S. Naval and Marine Reserve Center, where he killed four Marines and a Navy petty officer.
But the Woodmore crash was different.
"When you talk about a school bus, just about every one of us has sat on one and many of us have put our kids on one," Chattanooga police Chief David Roddy told the Times Free Press. "So it immediately connects and impacts everyone's perspective, because they've had a personal connection to what this community experienced."
Six children died - Zyaira Mateen, 6; D'Myunn Brown, 6; Zyanna Harris, 10; Cor'Dayja Jones, 9; Zoie Nash, 9, and Keonte Wilson, 8 - and dozens more were injured in the Nov. 21, 2016, crash. The bus veered off Talley Road and collided with a utility pole, overturning and crashing into a tree.
The driver, 25-year-old Johnthony Walker, was found guilty earlier this year on six counts of criminally negligent homicide, 11 counts of reckless aggravated assault and seven counts of assault.
In the midst of the chaos immediately after the crash, the Chattanooga Police Department had a set of monumental tasks to complete: investigate the incident, communicate with families and juggle the hundreds of calls flooding in from people looking for answers.
Details of the investigation still can't be discussed because of ongoing litigation, but how the department responded to the bus crash was highlighted at a recent International Association of Chiefs of Police conference. Specifically, the department said, the Woodmore crash helped shape the way it deals with families in mass casualty events.
___
Earlier in 2016, the police department had established a new unit to provide support services for victims of crimes - things such as crisis counseling and courtroom support. The Victim Services Unit, led by Caroline Huffaker, was just starting to get off the ground, and by November she had a three-person team in place. Before the unit existed, victims' needs were met by the responding officers or investigators, but that process wasn't formally organized.
Her unit responded the night of the crash.
Their main struggle, Huffaker said, was the newness of the unit and the volume of need. They were still learning the best way to partner with officers and what their role was during an investigation. With so many victims, it was a large task.
But families needed help, and fast.
The crash, which happened just before 3:30 p.m. on the Monday before Thanksgiving break, sent more than 30 children to the emergency room at T.C. Thompson Children's Hospital at Erlanger. There, hospital staffers were tasked with the impossible: identifying the victims.
"They were all young children and they had no IDs with them when they arrived, and none of their parents were present," Dr. Darvey Koller, medical director for the emergency room at the hospital, said in a news conference a day after the crash. "They were all wearing uniforms and many were scared or too dazed to talk to us. Many were unable to spell their names, they didn't know their birthdates, and they didn't know their parents' names. Several said 'Mama' when asked what their mother's name was."
And then there were the panicked family members who packed the hospital's waiting room looking for answers.
Immediately after the crash - the unit was at the crash site and hospital - families of the deceased or those in intensive care were assigned a care team, which included a member of the executive or command staff and a victim services advocate to help with immediate needs. Other families needing help were attended to, as well.
"We wanted to make sure we didn't spread ourselves too thin but maintain the quality of care we strive for," Huffaker said.
Normally, the then-three-person team would come in the day after an incident, and they'd usually have a lot more information about the investigation on hand. With Woodmore, however, they didn't have that because of how critical it was. They were needed at the scene where things were unfolding in real time.
And it's not just a one-day effort. Huffaker's team, if needed, stays with victims' families as they navigate grief and lawsuits.
In the past two years, her unit has grown in size, and it's expanding the way it handles victim services.
Through guidance from the U.S. Department of Justice Office for Victims of Crime, the Victim Services Unit has implemented policies that streamline the way the department handles victim response.
The streamlining of the process is "not just to make it a sterile, non-emotional event," Roddy said. "We have a direct responsibility to make sure that loved ones know the condition of their child or spouse or parent."
Part of that process includes tracking which families have gotten updates on their loved ones and paying attention to the way in which those notifications are made so that it's a sympathetic and empathetic process, especially when there is a death.
One way in which the department keeps track of that is through checklists, Huffaker said.
For example, if a nonprofit community partner offers help, the policies are there ahead of time so they're "not sitting there trying to hash out who does what."
"We're essentially pre-emptively having all of these conversations that way, when we call upon [a partner], they can pull up that document, and tell their employees, 'This is your lane, this is what you're gonna do, and this is how you're gonna do it,'" Huffaker said.
For Roddy, one of the department's biggest takeaways has been understanding there is "more to an event than just the event."
There's been an emphasis on having a "trauma-informed," understanding of what grief and trauma looks like, so that officers can respond appropriately.
"It's recognizing the difference between angry and aggressive," Roddy said.
"Everybody expresses grief in a different way," he added.
Institutionalizing those procedures into policy is the first step in making them a part of the department's culture and identity, Roddy said.
"That level of support, that understanding, that trauma-informed care, is not just [for] the victim services [unit]," he said. "It happens at the patrol officers response. For us, learning [victim response] is no different than learning how to search a building."
That's what Huffaker said she wants people to understand.
"That's our department saying, 'This is valuable, and we're institutionalizing it here,'" she said. "It's not just that our officers tactically know how to go into a crisis, it's that our department values the response to victims enough that you're putting it on the books."
Contact staff writer Rosana Hughes at rhughes@timesfreepress.com or 423-757-6327 with tips or story ideas. Follow her on Twitter @HughesRosana.